Scott English, Mortgage Broker, NMLS#133064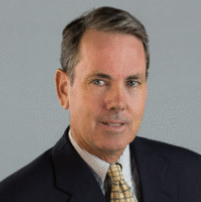 It's a common misunderstanding that homeowners with interest only mortgages can't build equity. An interest only mortgage can enable a borrower to have flexibility to pay down principal as they see fit based on their monthly cash flow. Interest only refinance mortgages are preferred by savvy borrowers who want greater flexibility with their financing options and flexible payment options from month to month based on their ever-changing financial situations.
There are certain advantages of an interest only mortgage:
Interest only mortgage loans are fantastic for people who work in a non-salary position like Freelancers, self-employed or commission salespeople who may inconsistent income.
Interest only mortgages are great for folks looking to flip or sell their home and want to designate
more money to improve the property.
Borrowers can pay any amount of principal down from month to month as a they choose.
Folks can allocate their money towards potentially unforeseen expenses or save extra money toward certain financial goals.
Mortgage holders will have more freedom to budget more money towards short term investments
instead of being obliged to pay more money toward their mortgage payment.
There are several disadvantages of an interest only mortgage:
Folks who don't pay their principal frequently won't accumulate as much equity over time.
If home values decline folks may find themselves owing more than their home as worth.
Most of the interest only refinance mortgages are interest only for a certain period. So, say after a ten-year period expires folks would have to pay principal and interest.
Additional refinance options available through Scott English at United American Mortgage Corp.
Scott English also offers home equity lines of credit, fixed rate seconds and many other sorts of refinance options fixed rate terms ranging from 10 to 30 years. Scott English has a relationship with over 60 different of lending intuitions and banks that can meet his client's individual needs.
Scott English from United American Mortgage wants to be your mortgage broker for life!
What separates Scott English from other lenders and banks is that if something does not work through one of his lending institutions, he can easily broker your file to a new lender that may eagerly except your business.
Get prequalified it today for an interest only mortgage loan by simply clicking on the link below and filling out a short online form. During normal business hours or by appointment Scott English can help you learn your preapproval status in as little as 20 minutes.
In addition to United American Mortgage interest only refinance loans we have many other options available for homeowners such as 3/1, 5/1, 7/1 adjustable rate mortgages. As a direct lender, Scott can custom tailor an interest only refinance loan product that meets his clients' individual needs. He also has a wide variety of fixed-rate loans for people looking to refinance their interest only refinance or adjustable rate mortgages to a stable, fixed mortgage payment.
Take the first step to getting the best home loan for you.