Divorce and Your Mortgage
Scott English, Mortgage Broker, NMLS#133064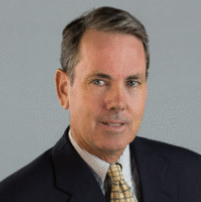 Going through a divorce can create a lot of stress and questions for someone in regards to the impact it will have on his or her mortgage. Working with a mortgage broker like Scott English will allow you to explore all of the options you have so that you can make the best decision possible to set you up for a better financial future in regards to your mortgage. Call Scott today to assess how your mortgage factors into your divorce strategy and be sure to get the cash you need to pay off your settlement on time! 
Mortgage Questions You Might Have After A Divorce
Once you know you and your spouse are getting a divorce, you might have a lot of questions to ask and you might not be sure who to ask them to. Scott English has over 20 years of experience in working on scenarios just like yours, so contact him today to discuss all your best options. Some questions you might have include:
Am I qualified to refinance the mortgage on the family home?
Can my spouse refinance and/or remove my name from the mortgage loan?
Is taking cash out to cover funds like legal fees, funds, etc. during the divorce a possibility? 
Does spousal and child support impact my qualifications for a home purchase?
Scott is here to walk you through these types of questions and to give you as much information as possible to make the best decisions for you and your future in regards to your mortgage.
Many Lender Options and Competitive Rates
Working with a mortgage broker like Scott English is the best route to go because unlike banks, Scott works for you and wants to give you as many options as possible when it comes to your mortgage. This process includes findings the best rates in the market and matching you with the lender that will give you the best terms. All the stress of shopping for rates is taken off your hands. 
By working with you and your unique situation, you can be rest assured that Scott will find the best lender and the best rates available so you can focus on the other difficulties your divorce might be putting on your plate. 
Going through a divorce is without a doubt one of the most stressful situations any man or woman will encounter in their lives. By working with Scott, you can get a pre-approval letter quickly as soon as all of your information is received (income, mortgage scenario, etc.). Sometimes pre-approval can be even be provided on the same day! 
Scott's fast pre-approval process will allow you to move forward with confidence, knowing that once you are ready to officially apply it will be a seamless closing period. 
Take the first step to getting the best home loan for you.