Scott English, Mortgage Broker, NMLS#133064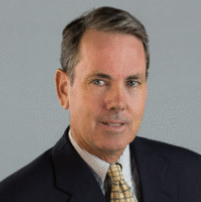 A fixed rate mortgage is the most popular choice for homeowners because of its uncomplicated and affordable nature. 
With a fixed rate mortgage, the interest rate does not change during the entire duration of the loan term, which is typically 30 years. Borrowers do not need to worry about their monthly payments increasing due to rising mortgage rates if they are locked in with a 30-year fixed rate mortgage. 
One concern, however, with a 30-year fixed mortgage rate is that it does come at premium in comparison to other loan types in exchange for this assurance. 
What Do I Need to Know About a Fixed Rate Mortgage?
Key points for a fixed rate mortgage:
Interest rate that never changes throughout the entire loan term
No surprise increases in monthly payments
The benefit of a 30-year fixed rate can mean paying a higher rate at the outset
Since fixed rate mortgages are not variable-rate loans, there is no associated mortgage indexes, margins or caps. Monthly principal and interest mortgage payments remain constant throughout the loan term until it is paid off. 
What Mortgage Term Is Best For Me?
Lower Monthly Payment
More Interest Paid
Higher Interest Rate
Higher Monthly Payment
Less Interest Paid
Lower Interest Rate
Your mortgage payment and the amount of interest you pay will be determined by the term of your mortgage. 
For example, a 15-year mortgage would be paid off in half the time of a 30-year mortgage, so the monthly payment will be significantly higher. It won't necessarily be twice the amount of a 30-year because the borrower pays less interest over a shorter amount of time, but it will still be much higher. 
In general, a 15-year mortgage would amount to about 1.5X the mortgage payment amount of a 30-year term mortgage. 
It is widely suggested to decide on a term before shopping so that you can find the right loan program that fits your budget and financial situation. 
Additional refinance options available through Scott English at United American Mortgage Corp.
Scott English from United American Mortgage wants to be your mortgage broker for life!
Scott also offers home equity lines of credit, fixed rate seconds and many other sorts of refinance options with fixed rate terms ranging from 10 to 30 years. Scott has a relationship with over 60 different lending institutions and banks that can meet his client's individual needs.
What separates Scott from other lenders and banks is that if something does not work through one of his lending institutions, he can easily broker your file to a new lender that may eagerly accept your business.
Get prequalified today for an interest only mortgage loan by simply clicking on the link below and filling out a short online form. During normal business hours or by appointment, Scott English can help you learn your preapproval status in as little as 20 minutes.
In addition to United American Mortgage interest only refinance loans we have many other options available for homeowners such as 3/1, 5/1, 7/1 adjustable rate mortgages. As a direct lender, Scott can custom tailor an interest only refinance loan product that meets his clients' individual needs. He also has a wide variety of fixed-rate loans for people looking to refinance their interest only refinance or adjustable rate mortgages to a stable, fixed mortgage payment.
Take the first step to getting the best home loan for you.