Scott English, Mortgage Broker, NMLS#133064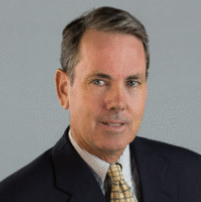 If you've been turned down by the bank and are looking for another funding source, Scott English can work with you directly. Scott works with direct private money lenders that offer flexible rates, fast funding and first class customer service. With a proven track record of finding funding for clients fast, give Scott a call today at (949) 689-0374.
Private Money Program (Business Purpose)
Stated Income / Stated Assets
Non Owner and Owner Occupied OK
No Reserves / No Seasoning
No Rescission
VERY COMPETITIVE RATES & FEES!
Up to 75% LTV
1st and  2nd Trust Deeds Available!
1-7 Year Terms (40 Year Amortization or IO)
0-12 Months Prepays
Bankruptcy OK / Foreclosure OK
NO FICO / NO CREDIT OK
Foreign Nationals Programs
Rehab & Construction Completion
Condo's Unacceptable to Fannie and Freddie
Multiple Dwellings on One Parcel
Residential / Commercial / Industrial / Multi-Units / Mixed-Use
LLC / Corp
Loans from $50,000 to $2.5 million
Approvals Issued Same Day
Fast Funding!
Interested in finding out how you can get a private money mortgage loan or a hard money mortgage loan? Call Scott today or fill out the form to get an answer now! 
What is a Private Money Loan?
A private money loan, also known as a hard money, rehab or bridge loan, is financing from a private individual or group that is based on the current equity in a home. This money can be used for the purchase of real estate by investors. 
People who need private money loans generally have had trouble obtaining loans from conventional sources, like a bank. Business owners who are seeking capital to expand, purchase equipment or for other business needs can seek out a private money loan. Investors can also use private money loans to buy property in order to fix them up and sell them quickly for a profit. A private money loans can be a great tool to use for business owners, developers, investors or house flippers. 
Let Scott English Help You Today!
Contact Scott English today to find out how a private money loan can help you achieve your business and/or investments needs. Funding can be received quickly and you can cut through the time and lengthy process that usually coincides with a conventional loan. Scott will work directly with you to find the best rates possible while ensuring there are no surprises at any point in the process. 
Take the first step to getting the best home loan for you.