Scott English, Mortgage Broker, NMLS#133064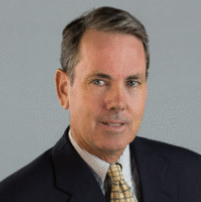 If you think you might be in the market for a jumbo mortgage, talk to Scott English today for the best rates and lenders available. 
A jumbo mortgage, also known as a jumbo home loan, is a type of financing that exceeds Federal Housing Finance Agency (FHFA) limits. Jumbo mortgages are designed to finance luxury properties and homes in highly competitive local real estate markets. 
Jumbo mortgages are a type of loan that exceeds the limits set by the FHFA and cannot be purchased, guaranteed, or securitized by Fannie Mae or Freddie Mac. 
Strict credit requirements are a part of the application process for homeowners seeking a jumbo mortgage. 
To get approved for a jumbo mortgage, an excellent credit score and very low debt-to-income ratio are needed. 
On par with conventional mortgages, the average APR for a jumbo mortgage is typically in the same ballpark as standard market rates, with down payment requirements typically in the 10%-15% range. 
Who Typically Takes Out A Jumbo Mortgage?
Jumbo mortgages are typically utilized by high-income earners who make between $250,000 and $500,000 a year. However, these high-earners might not have all the cash needed to make a high down payment, which means the amount being borrowed is comparatively high. Due to the amount of money being borrowed, these applicants need to have an excellent credit score with a significantly established credit history. 
It is common to have many questions about a jumbo mortgage and whether or not it is right for you. You might also be wondering about which lender is best for you and your situation. That's why Scott English can help you make the best decision with multiple lender options. 
By working with Scott, you can get a pre-approval letter quickly as soon as all of your information is received (income, mortgage scenario, etc.). Sometimes pre-approval can be even be provided on the same day! 
Scott's fast pre-approval process will allow you to move forward with confidence, knowing that once you are ready to officially apply it will be a seamless closing period. 
Take the first step to getting the best home loan for you.